Ru hits the road and is back from time away and talking about fear of fat, love for mayo, and a cluttered podcast playlist. Thanks for listening.
You can help Ru El's Running. Become a Patron at Patreon.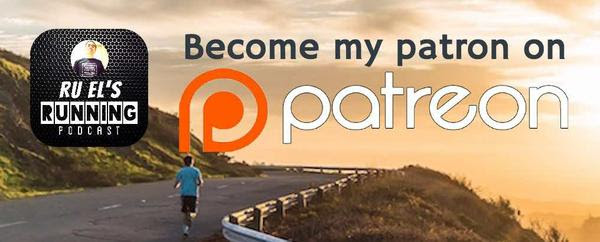 ---
Would love to hear your feedback or serve you! ruelsrunning@gmail.com, or SpeakPipe!
HELP SPREAD THE WORD!
I'd love it if you could please share #RuElsRunning with your twitter followers.Click here to tweet some love!
If you liked this episode hit up iTunes and kindly leave us a rating, a review and subscribe! to get a shout-out on a future podcast episode!
Check out more episodes of the podcast on iTunes | Stitcher | SoundCloud.
HELP THE SHOW BY BENEFITING FROM OUR AFFILIATES!
VISIT FRIENDS OF RU EL'S RUNNING!
GIVE SOCIAL LOVE!
FOLLOW LUZIUS & BUY HIS AWESOME MUSIC!